SHOP OUR IN STOCK PRODUCTS OR GO CUSTOM!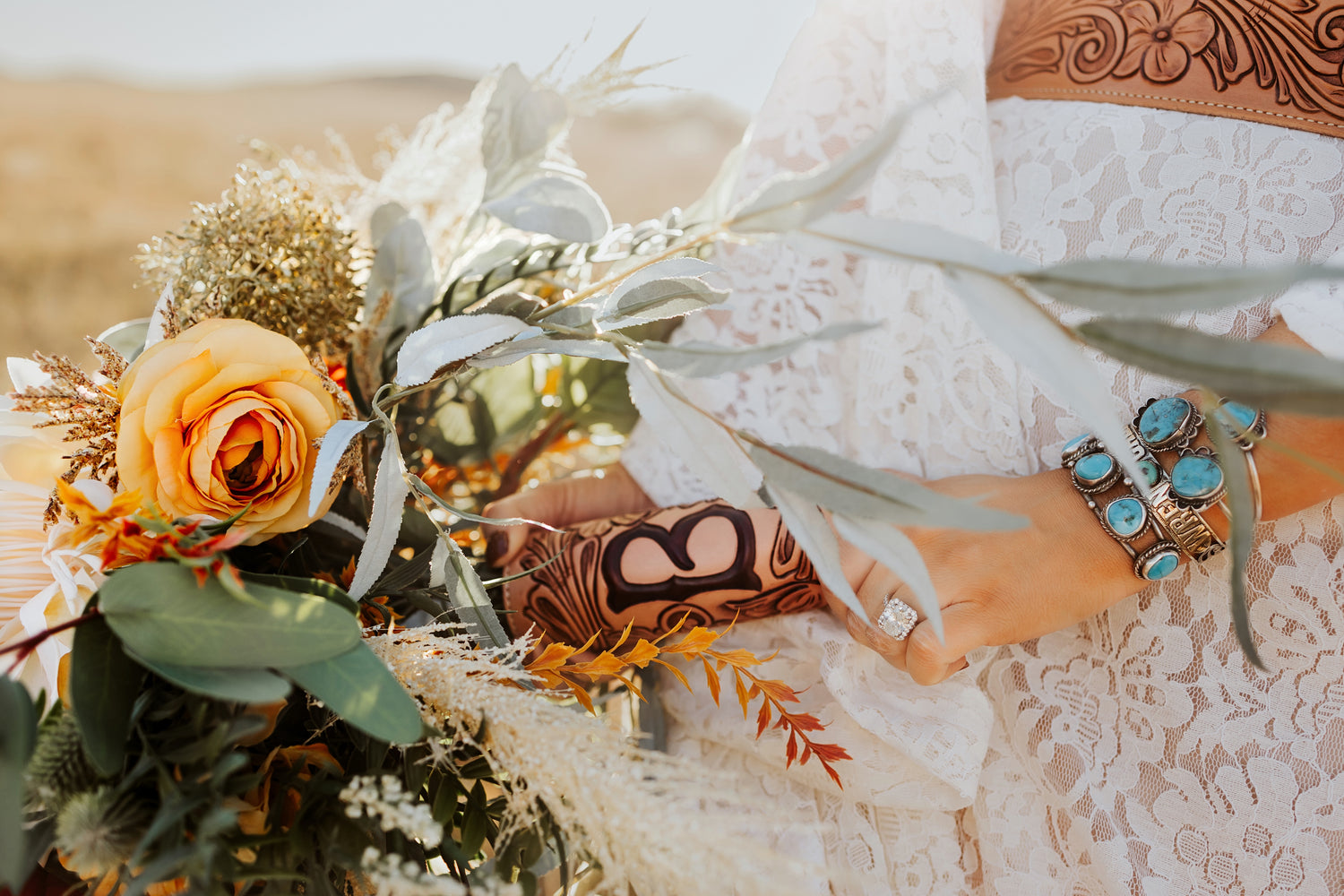 BOUQUET WRAPS
ORDER ONE OF OUR CUSTOM MADE BOUQUET WRAPS TO COVER THE STEMS OF YOUR FLORAL ARRANGEMENT. WE CAN ADD YOUR NEW LAST NAME OR EVEN YOUR CATTLE BRAND. AFTER YOUR WEDDING PUT YOUR WRAP IN A SHADOW BOX WITH A FEW OTHER ITEMS TO REMEMBER THE DAY.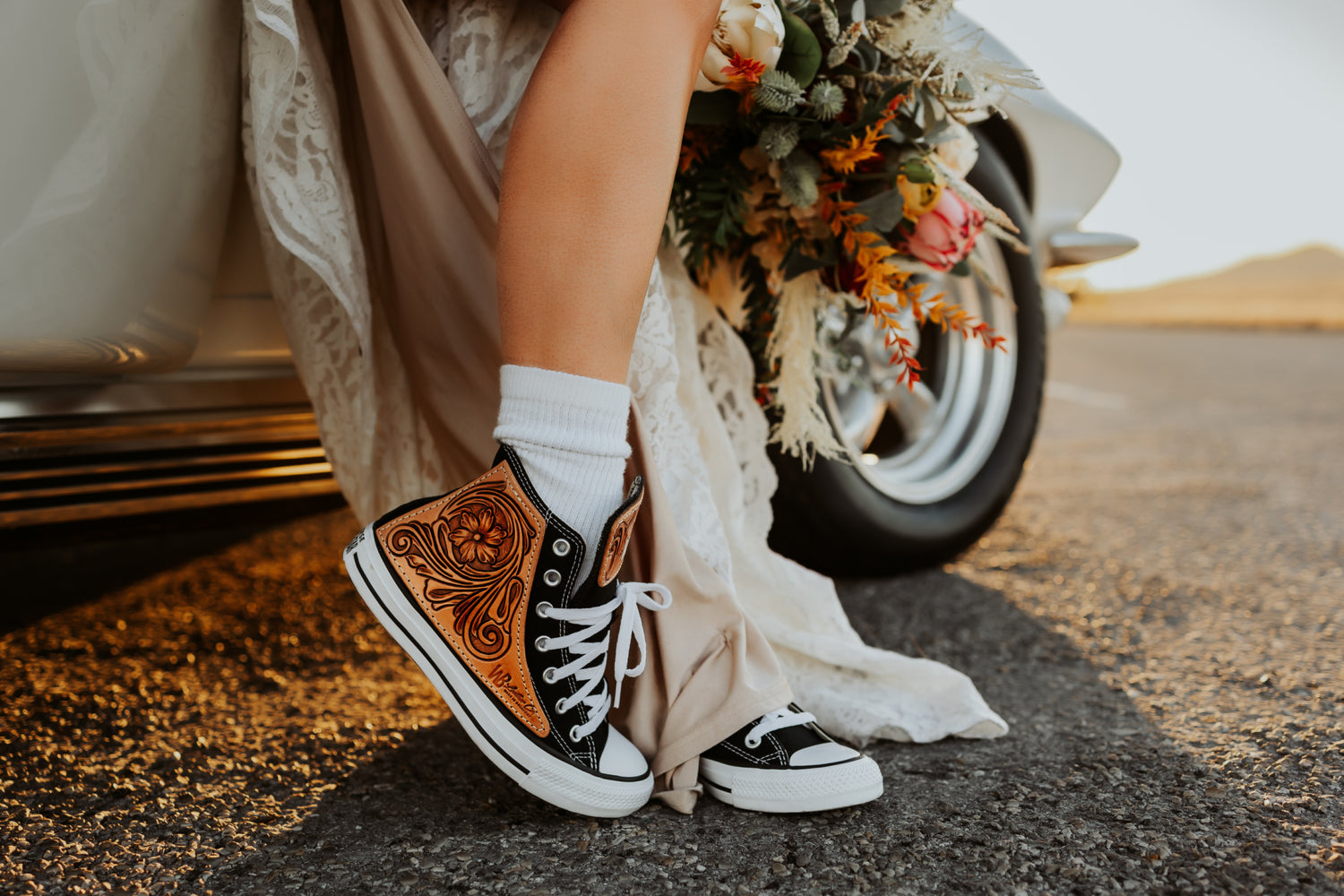 COMFORT OVER EVERYTHING
CUSTOMIZE A PAIR OF CONVERSE FOR YOU WEDDING DAY. WE CAN DESIGN THESE WITH ANYTHING YOU CAN IMAGINE. BE COMFORTABLE BUT IN STYLE!